**UPDATED 05/07/13**
I am finally working on updating the entire site. I'm hoping to get new pictures today and update the breedings and litter portions of both my page and Hannah's.
Visit our Poultry Page! Speckled Sussex, Showgirl and Silkie Chickens!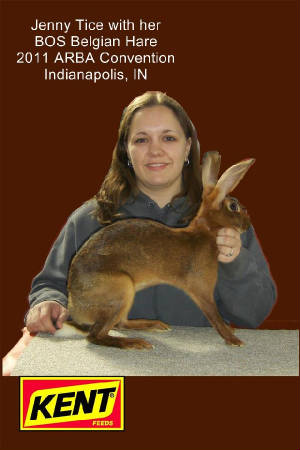 Me with "LLR's Naughty Girl", a Junior doe. She won Best Opposite Sex of Breed Open Belgian Hare at the 2011 ARBA Convention!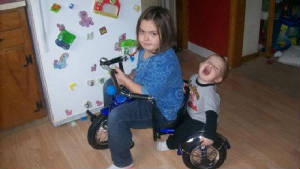 My two wonderful children, Hannah and Aaron!
Please click here to visit the Michigan State Lop Club Website!
Hello! And welcome to the home of Looney Lop's Rabbitry located in central Michigan. I raise English lops and Belgian hares. I have a wide variety of colors in my Lops and have the standard color of Hares. I pride myself on only breeding, showing and selling animals that I would use in my own herd and breeding for over-all balance in my animals. I hope you enjoy my site and please come back to visit often as I make my updates!